Popular Family Resort
MarDon Resort, on the sunny shores of Potholes Reservoir, is your perfect destination for family, friends and sportsmen looking to take advantage of fresh water activities and sunny vacations away from the urban jungle. View Prices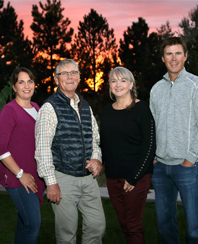 Our family at MarDon Resort offers the absolute perfect way for each and every person to enjoy the unique and magical warmth of Central Washington right here at our resort. Enjoy the beautiful waters and scenery of the Columbia Valley and leave the rest to us to provide the means of enjoyment and rest. We invite you to come and experience all that we offer!
Meseberg Family

FALL CAMPING SPECIAL
STAY SUNDAY THRU THURSDAY 3RD NIGHT FREE!

or Stretch the Weekend and pay regular price for Friday and Saturday and half price for Thursday and/or Sunday nights.
Stretch the weekend applies to any overnight accommodations.
May only use one discount at a time. Minimum 3 night stay
BOAT SPECIALS - view here
FALL RATES BEGIN ON SEPTEMBER 19, 2016!!!
Take advantage of our amazing fall weather and fishing. Enjoy the areas' plentiful fall harvest by stocking up on the way home by visiting The Tonnemaker Hill Farm & Organic Fruit Stand. 9098 Dodson Rd S, Royal City. 509.346.2099
View Events
At A Glance
We are located on the sunny shores of Potholes Reservoir located in Central Washington about 16 miles SW of Moses Lake, I-90 Exit 179. Potholes Reservoir is a 28,000 acre man-made lake contained by O'Sullivan Dam, which is the longest earthen filled dam in the United States. This lake is perfect for every all water sports, fishing and just taking in the sun.
Marina

Launch or moor your boat. The docks are great for fishing as well. We have fuel and fishing supplies available.

Fishing

We have sportfishing which include Largemouth & Smallmouth Bass, Walleye, Rainbow Trout, Burbot, Channel Catfish, Perch, Crappie and Bluegill.

Boating
Recreation

28,000 acres of fresh water for every kind of water activity. If you need a boat or watercraft we have them available for rent.

Fishing
Tournaments

We offer annual fishing tournaments and derby's year round. Large payouts and prizes and some great food too!

Golf

Just down the road lies a newly remodeled golf resort for you avid golfers. They have everything you need along with a local water hole.

Water Park

We are also located to nearby shopping and waterparks. Take a tour or stay for a concert at nearby Gorge Amphitheater.

Wildlife Park

Wildlife is abundant in this area and we have special wildlife parks to offer you chance to view them in their habitat.